Oct 01, 2019
Intersection Conference 2019
Milan, Milan
Overview
"At Intersection we are connecting digital user experience designers and developers. Learn about the best processes, methodologies, and technologies on the market from high-profile professionals working for the World's top tech companies.
Our Goal is to offer an event where people can share the processes and methodologies behind highly-usable technological products designed to make a positive impact on the world.
Intersection Conference is organised in Milan Italy.
The next edition is on October 1st en 2nd, 2019!"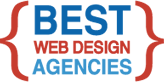 Get In Touch
9045 Strada Stell Court
Suite 103
Phone: 800-874-2458
Contact Us