Oct 20, 2020
Marketing Analytics Summit London
London, London
Conference Details
Park Plaza Victoria London, 239 Vauxhall Bridge Road
Conference Organizer
Marketing Analytics Summit
Overview
Multiply your skills with the latest thinking, developments, and most current examples of data enriched marketing.
Whether you are an analyst or one who relies on analytics to excel in marketing, MAS is here to help YOU evolve as a professional.
Peers and experts clarify how digital analytics, customer insight, and artificial intelligence are at work in marketing.
Stay ahead of the curve by learning a new generation of marketing tools, techniques and strategies, and by networking with the people making it happen – and can show you how.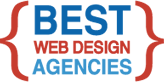 Get In Touch
9045 Strada Stell Court
Suite 103
Phone: 800-874-2458
Contact Us