Last Updated October 1, 2021
Major Clients:

Available upon request.

Revenue:

Est. $1 million

Year Founded:

2005

Pricing:

M

Fulltime Employees:

1 - 10

Primary Services:

Web Development, Web Design, Search Engine Optimization, ASP.Net Development

Active Clients:

250

Secondary Services:

WordPress Development , Windows Phone Apps , Mobile Website Development

Client Retention Rate:

90%

Social:
About - 13 Below Consulting, LLC
David Lozell Martin, Owner
8646 Eagle Creek Circle, Suite 211 | Minneapolis, Minnesota, 55378

13 Below Consulting is an IT consulting and IT staffing firm based in Minneapolis, Minnesota, offering its valuable services to the IT industry since 2005.

Focused mainly on .NET and DotNetNuke development, 13 Below Consulting also offers other services like IT project consulting, IT staffing, website design, web hosting and mobile app development. The secret to our success is the three step approach towards the projects and assignments we undertake, consult, develop and deliver. We provide technical solutions to business organizations of all sizes and our innovative use of people, technology and process allows us to offer solutions to the toughest problems, well within time and budget constraints.

IT consulting services offered by 13 Below Consulting covers a broad range of services including Microsoft .NET development, DNN development, SEO, web design, hosting services and many more. With our IT staffing solutions, we help organizations undergoing staffing problems by providing experienced consultants (onsite and offsite) to serve both staff augmentation and permanent placement needs. We design websites using today's top technologies including Web 2.0 Concepts, ASP.net Masterpage designs, client-side technologies, "Table-less" CSS layouts, flash MX designs, fully optimized web pages for search engines, and DNN skin designs, etc.

For more, visit http://www.13below.com/ and http://www.13below.com/consulting/web-design.
13 Below Consulting, LLC Reviews
Featured Review
Helpful (0)
Devin smith
1 contributions

0 helpful votes
Positive Review
October 19, 2019
Reviewed on Oct 19, 2019
Overall Feedback:
Excellent, working with 13below was great. Thanks to their knowledge and determination our website looks great and functions really good. I am recommend anyone that is looking for a custom website to give them a call, they will guide you to the right direction.
13 Below Consulting, LLC Competitors and Alternatives
Request a quote from
13 Below Consulting, LLC
Email Us
Our team would love to communicate with you and generally responds within 24 hours.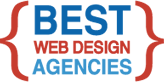 Get In Touch
9045 Strada Stell Court
Suite 103
Phone: 800-874-2458
Contact Us