Last Updated October 1, 2021
Major Clients:

Eagle Rivet Roof Services Corporation, FloorMall.com, Universal Hotel Liquidators, JTECH Communications, Inc, Coyle Hospitality Group

Revenue:

$1 million - $5 million

Year Founded:

2005

Pricing:

L

Fulltime Employees:

10 - 50

Primary Services:
Active Clients:

114

Secondary Services:

WordPress Development , Search Engine Optimization

Client Retention Rate:

98%
Major Clients:

Eagle Rivet Roof Services Corporation, FloorMall.com, Universal Hotel Liquidators, JTECH Communications, Inc, Coyle Hospitality Group

Year Founded:

2005

Fulltime Employees:

10 - 50

Active Clients:

114

Client Retention Rate:

98%

Revenue:

$1 million - $5 million

Pricing:

L

Primary Services:

Web Design, Web Development, Responsive Web Design, Web Design, Web Development, Responsive Web Design

Secondary Services:

WordPress Development , Search Engine Optimization

Social:
About - 3 Prime, LLC
Ryan Turner, Co-Owner
2911 Dixwell Avenue Suite 106 | Hamden, Connecticut, 6518

3PRIME, LLC.

approaches the broad field of Internet Marketing and Web Development with Professional expertise and unrivaled Dedication for Success. Employing a wide range of technical competencies, we are determined to make your Business thrive.
3 Prime, LLC Reviews
Featured Review
Helpful (0)
Greg Collins
1 contributions

0 helpful votes
Positive Review
October 18, 2019
Reviewed on Oct 18, 2019
Overall Feedback:
Ryan and his team did an amazing job porting my website from one url to another and updating the content to match my new identity. They were 100% on top of the details and were also very cost effective. They're true pros.
3 Prime, LLC Competitors and Alternatives
Request a quote from
3 Prime, LLC
Email Us
Our team would love to communicate with you and generally responds within 24 hours.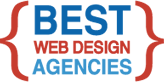 Get In Touch
9045 Strada Stell Court
Suite 103
Phone: 800-874-2458
Contact Us