Last Updated October 1, 2021
Major Clients:

DLT Event Management, Vesuvio Bistro, John Hanks Construction, Spokes Bike Shop, Ouachita Outdoor Outfitters

Revenue:

$250,000 - $1 million

Year Founded:

2002

Pricing:

M

Fulltime Employees:

17

Primary Services:

Responsive Web Design, Web Design, iPhone App Development, Game Development

Active Clients:

160

Secondary Services:

Mobile Website Development , Joomla Development , Interactive Design

Client Retention Rate:

95%
Major Clients:

DLT Event Management, Vesuvio Bistro, John Hanks Construction, Spokes Bike Shop, Ouachita Outdoor Outfitters

Year Founded:

2002

Fulltime Employees:

17

Active Clients:

160

Client Retention Rate:

95%

Revenue:

$250,000 - $1 million

Pricing:

M

Primary Services:

Responsive Web Design, Web Design, iPhone App Development, Game Development, Responsive Web Design, Web Design, iPhone App Development, Game Development

Secondary Services:

Mobile Website Development , Joomla Development , Interactive Design

Social:
About - 3wiredesigns.com
Chris White, CEO
10 Pinnacle Valley View Drive | Little Rock, Arkansas, 72223

3wiredesigns is a Web Design &

Digital Marketing Firm located in Little Rock combining technology with innovation. We specialize in digital, mobile and social media strategies, web development, and have become one of the leading SEO specialists in Arkansas. Our responsive frameworks and user-friendly content management systems continue to provide cutting edge solutions for our clients.

As the digital media landscape evolves, the demand for high-impact online experiences will continue to rise to new heights. We continuously strive to achieve lasting impressions for our clients. For almost 15 years, we have explored dynamic and creative approaches to every project and continue to deliver effective strategies for our clients.

3wiredesigns.com Competitors and Alternatives
Request a quote from
3wiredesigns.com
Email Us
Our team would love to communicate with you and generally responds within 24 hours.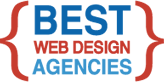 Get In Touch
9045 Strada Stell Court
Suite 103
Phone: 800-874-2458
Contact Us