Major Clients:

Confidential

Revenue:

$250,000 - $1 million

Year Founded:

2013

Pricing:

M

Fulltime Employees:

15+

Primary Services:
Active Clients:

10+

Client Retention Rate:

82%
Major Clients:

Confidential

Year Founded:

2013

Fulltime Employees:

15+

Active Clients:

10+

Client Retention Rate:

82%

Revenue:

$250,000 - $1 million

Pricing:

M

Primary Services:
Secondary Services:

Social:
About - 405 Ads
12711 Ventura Boulevard #200, Studio City | Los Angeles, California
405 Ads Reviews
Featured Review
Helpful (0)
Tony Torres Torgom Vintage Trading Co
1 contributions

0 helpful votes
Positive Review
October 25, 2019
Reviewed on Oct 25, 2019
Overall Feedback:
5 Stars all the Way!!! At first, I did my own digital marketing, just because i thought they would totally not work with small companies starting up, so i went ahead and did my own marketing for about 3 years. I had a few new people here and there but nothing like the traffic I'm getting now. My website was terrible, but with the help of SIMON and his team we were able to get things in to shape and 405 Ads worked with my little budget, to where i am now. Best Decision I've made thus far.You know the saying "Don't judge a book by its cover" well i was skeptical about this Online Marketing thing where you pay someone to handle everything, and you just trust they got you.I'm not very trusting with my company mostly because it's my baby, but i am very glad i took that leap of Faith. 405 Ads company offered me search engine optimization and social media development where I am up dated on a weekly basis, My marketing team...Yes! i have a marketing team, calls me up and checks up on me....(who does that?!) to see how business is going. I never have to check up on them, they are great! Very on top of everything and organized.The Marketing team leader " SIMON" who takes care of all my crazy ideas and posts up the perfect content is great. They do Facebook, Instagram, Google, and well... you name it. They have up dated my online presence so much in the past year that i needed to heir a few more assistants and employees.Explain to Simon your idea for your business, and he will guide you on how to go about all the Online stuff. He can get you to a few contacts who can do photography and Video. I was able to get the 360 Tour video done for my Warehouses and I couldn't be happier with the website design and the 360 Tour,. But Google us if You have the time so you can see for your self the great work 405 Ads and Simon does.
405 Ads Competitors and Alternatives
Claim your listing to access advanced analytical and engagement tools.
Edit the information in your page, add photos, answer reviews, and more.
Claim your profile
Request a quote from
405 Ads
Email Us
Our team would love to communicate with you and generally responds within 24 hours.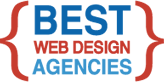 Get In Touch
9045 Strada Stell Court
Suite 103
Phone: 800-874-2458
Contact Us