Last Updated October 1, 2021
Major Clients:

Confidential

Revenue:

$1 million - $5 million

Year Founded:

2008

Pricing:

L

Fulltime Employees:

10 - 50

Primary Services:
About - 804 Studios
208 N Walnut Street, Suite 204 | Bloomington, Indiana, 47404
804 Studios Reviews
Featured Review
Helpful (0)
Satwik Narlanka
1 contributions

0 helpful votes
Negative Review
September 27, 2019
Reviewed on Sep 27, 2019
Overall Feedback:
I had the worst move in experience with this property. The apartment smelled like someone smoked a cigarette factory in it. When i told the management they said they would use some sort of machine to help remove the odor. That did not help. They said they will "book" an appointment with the property manager/owner. This person, who is more concerned about his dog than the property, is the rudest person in the world. I told him the apartment was not in a condition to move in. He said (in a very rude tone) you signed a contract so you are obligated to move in. The worst part about it is they are so particular about the move out process. They want you to "professionally" get the carpet steam cleaned and provide proof of receipt for it. During move out they charged me for stuff which was broken or dirty before i moved in. The worst part is you can't even be present for the move out inspection. You have to email the property manager and setup and appointment with him to do a move out inspection. Who has the time to do all of that? There are so many other apartments which are well worst your money. Please don't go here.
804 Studios Competitors and Alternatives
Request a quote from
804 Studios
Email Us
Our team would love to communicate with you and generally responds within 24 hours.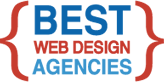 Get In Touch
9045 Strada Stell Court
Suite 103
Phone: 800-874-2458
Contact Us