A R T E L S.r.l. Competitors and Alternatives
Claim your listing to access advanced analytical and engagement tools.
Edit the information in your page, add photos, answer reviews, and more.
Claim your profile
Email Us
Our team would love to communicate with you and generally responds within 24 hours.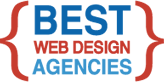 Get In Touch
9045 Strada Stell Court
Suite 103
Phone: 800-874-2458
Contact Us