Client Review on Backblaze
Jessica Navarr...
1 contributions

0 helpful votes
Jessica Navarro
Positive Review
October 18, 2013
Reviewed on Oct 18, 2013
Feedback:
I've been with Backblaze for about 5 years now and I LOVE it! Fifty dollars a year is nothing compared to the peace of mind it gives me. I compared lots of different companies before choosing Backblaze and I haven't ever regretted it. One negative review I saw was about speed of the initial backup. I, also, feel like that's kind of slow, but my experience wasn't anything like the guy who said it took over 3 weeks for 259GB. I think the biggest one I ever did all at once was about 800GB and it took almost a month. Way faster than that guy's, but still kind of slow. I felt vulnerable while I waited for it all to complete, but it worked out fine and after that I never notice any slowing as it's doing the continuous updates on a daily basis. Also, I seem to switch computers a lot, like every 2 years or so, plus I've had one die on me, so after the 1st switch and waiting while backblaze redid all the info, I got smarter. I found this cool feature they have that if you pull out your hard drive with all your files and add it inside the new computer (which is what I do), you can just transfer your backup state from your previous computer so it doesn't all have to be redone. It's so slick! One other thing I love about Backblaze is how you can access any of your files while you're away from home, like on vacation or whatever, super easily! Lots of times I'll even just be in town but away from my house and I love that if I realize I need my address book or recipes (that are kept in my computer) I can simply log in, "restore" those files, and within a minute or two I can download a zip with those files in it and get whatever I need. I highly recommend backblaze to my friends and family (and perfect strangers) all the time!!
Request a quote from
Backblaze
Email Us
Our team would love to communicate with you and generally responds within 24 hours.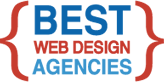 Get In Touch
9045 Strada Stell Court
Suite 103
Phone: 800-874-2458
Contact Us