Major Clients:

Disney, TruckXpressions, Ice

Revenue:

$3 million - $5 million

Year Founded:

2001

Pricing:

M

Fulltime Employees:

40

Primary Services:
Active Clients:

189

Secondary Services:

WordPress Development , Web Hosting

Client Retention Rate:

92%
About - BeyondROI
Richard J. Pollack, Chairman & CEO
4855 Technology Way | Boca Raton, Florida, 33431

The idea is something the world needs, which the company is uniquely positioned to provide.

And the focus of the company is bringing this idea to life. The idea can take the shape of a product, a service, or an experience.

And if it has value, the company is viable, and then successful.

In a perfect world, all the companys energies are directed at the creation and execution of this unique idea they bring to the world. After all, its what makes their company valuable. Its what theyre uniquely suited to doing; their talent and their craft.

BeyondROI Reviews
Featured Review
Helpful (0)
Glenn Catapano
1 contributions

0 helpful votes
Negative Review
September 27, 2019
Reviewed on Sep 27, 2019
Overall Feedback:
Years ago we were solicited by this company. They pressured us into paying them $5,000 for Google marketing. They poured all our money into Adwords. This was our biggest mistake we have made as a company. We found them to be so far from professional. When calling a rep their was a baby crying in the background. Other time a dog barking. We threw our money away and broke our contact. We looked at the keywords they were chasing which were so far from our target market and little to do with what we sell. I would go so far as to tell anyone and everyone to stay clear of this company they robbed us do not let them rob you.
BeyondROI Competitors and Alternatives
Request a quote from
BeyondROI
Email Us
Our team would love to communicate with you and generally responds within 24 hours.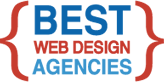 Get In Touch
9045 Strada Stell Court
Suite 103
Phone: 800-874-2458
Contact Us