Last Updated December 1, 2022
Client Review on DMA | Digital Marketing Agency
Anonymous
1 contributions

9 helpful votes
Anonymous
Positive Review
March 06, 2020
Created a masterpiece for my business!
Reviewed on Mar 06, 2020
Hired For: Web Design
What was the best part of the experience?
In 2017 we had decided our website was one of the biggest reasons we were having an issue with converting web traffic into customers. While we contacted quite a few web design companies to give us a quote for their best work, DMA was the first to not only show us what they could do for us, but to also provide us with some sample work they've done for businesses similar to ours. This inspired confidence in them._x000D_ _x000D_ We signed the contract and they began to work on a prototype as soon as possible. During the whole process they were incredibly transparent and worked with our in-house design team to make sure that the new website was matching our new marketing initiatives and our brand image. They went above and beyond what we thought a web design company was supposed to do. _x000D_ _x000D_
What would you change about the experience?
It was a bit of a long process, but given that they did such a great job, I would only consider that to be a natural part of the process. We weren't looking for one of those 7-day turnaround services that give you a cookie-cutter template with some minor alterations._x000D_ _x000D_
Feedback:
Since we got our website we've seen a 538% increase in sales over last year since launching the website. While we have changed some of our marketing strategies, I am sure having the website has been a huge benefit to our sales process and online conversions. We couldn't be happier with the work that DMA has done for us.
Request a quote from
DMA | Digital Marketing Agency
Email Us
Our team would love to communicate with you and generally responds within 24 hours.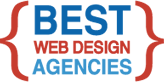 Get In Touch
9045 Strada Stell Court
Suite 103
Phone: 800-874-2458
Contact Us