Last Updated January 1, 2021
Client Review on DMA | Digital Marketing Agency
Brodie Lennox
1 contributions

11 helpful votes
Brodie Lennox
Positive Review
March 06, 2020
DMA rescued us from the brink of death
Reviewed on Mar 06, 2020
What would you change about the experience?
Nothing
Feedback:
2014 was a rather rough year for us. While it may seem like a stretch, our company was quite nearly at the brink of death. We had been using an SEO company that was getting us great results for quite a while, but all of the sudden nearly all of our rankings had disappeared. A lot of hard work and effort had been put into maintaining our rankings, so when the search results disappeared, we didn't really have a backup plan in mind. It turns out, we were penalized for some of the questionable activities of our SEO company. We talked with a couple of SEO experts over a couple of weeks, but we couldn't find anyone willing to take up the hard work of trying to restore our rankings for us. That's where DMA stepped in. We had reached out to them to see what they would be able to do for us or at least point us in the right direction. _x000D_ _x000D_ I spoke with Mr. Van de Goor who was able to help me understanding exactly what was happening as it was something the whole online industry was going through. We signed the contract with them and they got to work figuring out what was causing the most damage. It took a couple of months, but we found our rankings starting to come back. Within six months, we were not only back to where we were, but were already in the process of a complete rebranding in order to take advantage of our new-found rankings and our new advertising budget. We went from having lost nearly everything online to being able to expand our hotel chain. Since then, we have seen a steady increase in our guests finding us online and we have also worked with their experts to create strategic campaigns targeting events in our area to create strategic partnerships leading to less vacancies and more revenue year after year. I still find the work they do to be quite stunning and it is always an absolute pleasure working with DMA. _x000D_ _x000D_ I am looking forward to a great 2018 moving forward.
Request a quote from
DMA | Digital Marketing Agency
Email Us
Our team would love to communicate with you and generally responds within 24 hours.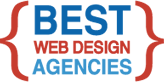 Get In Touch
9045 Strada Stell Court
Suite 103
Phone: 800-874-2458
Contact Us