Last Updated November 1, 2022
Major Clients:

Confidential.

Revenue:

$1 million - $5 million

Year Founded:

2007

Pricing:

M

Fulltime Employees:

10 - 50

Primary Services:
Active Clients:

107

Secondary Services:

Windows Phone Apps , Web Strategy

Client Retention Rate:

95%

Social:
Major Clients:

Confidential.

Year Founded:

2007

Fulltime Employees:

10 - 50

Active Clients:

107

Client Retention Rate:

95%

Revenue:

$1 million - $5 million

Pricing:

M

Primary Services:
Secondary Services:

Windows Phone Apps , Web Strategy

Social:
About - EchoPoint Marketing Partners
Nick Lutkins, Partner
21135 Whitfield Place, Suite 201 | Potomac Falls, Virginia, 20165

We use a unique process, the EchoPoint Brand &

Messaging System to define your true brand and the absolute best messages to create fans, energize your organization and make more of a difference sooner. Plus, we get your brand and all your messages visual, verbal, actions pulling in the right direction before you re-do your Website, launch a campaign or send out salespeople.
EchoPoint Marketing Partners Reviews
Featured Review
Helpful (0)
Janey Lewis
1 contributions

0 helpful votes
Negative Review
July 19, 2019
Reviewed on Jul 19, 2019
Overall Feedback:
After a visit to urgent care and IVs back in December due to some chronic issues, I tried to visit Sterling Family Practice since they seemed to specialize in chronic gastro issues. I couldn't get in until April, but I thought it might be worth it, so I went ahead and waited about 3 months to get in. After paying for a slew of tests, they didn't contact me. After 6 weeks, I called to follow up on results (assuming if I hadn't heard anything, the tests were normal) to learn that the tests did NOT come back normal, and the doctor requested a follow-up visit. Not only did they never call to schedule a follow-up or to tell me my results were abnormal, they insisted they were on the patient portal account I never had, and since they exclusively post on the patient portal and do not call patients, I never knew... it was my fault? When I got one set up, no results were there whatsoever. I called back to let them know, and they then mentioned that the patient portal glitches often, and they've had more than a few patients not receive information. I asked that if there is a known issue with the online portal, why didn't they call? They then read me the wrong phone number (though the number was correct on the portal), and said MAYBE someone did try to call but called the wrong number. It would take another month to get a follow up appointment since they only offer limited appointments on certain days only and take no appointments after 4 pm. As a school teacher, getting off the last weeks of school because no appointments are offered after school or on weekends is a pain, but it's my health, so I felt like I had to do it. When I finally got there, the doctor's treatment was to "realign my chakra" and say prayers over my body... I was flabbergasted and enraged. Afterward, they went over the actual medical results from the labs only to reveal that the abnormalities weren't actually that big of a deal. To be certain, I have spent over $300 for this and have no significant improvements. After waiting for months for appointments, I still have no closure on what's been causing periodic episodes like the one in December that landed me in urgent care. I will not return here, and I wholly recommend steering clear of this place. If a practice wants to focus on wholistic and ancient Chinese medicine rather than more traditional practices, that's fine, but it should be articulated well in advance of the appointment and trying to charge me/my insurance--and it should be clearly and straightforwardly disclosed all over the website.
EchoPoint Marketing Partners Competitors and Alternatives
Request a quote from
EchoPoint Marketing Partners
Email Us
Our team would love to communicate with you and generally responds within 24 hours.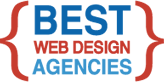 Get In Touch
9045 Strada Stell Court
Suite 103
Phone: 800-874-2458
Contact Us