Last Updated March 1, 2023
Major Clients:

Confidential.

Revenue:

$5 million - $10 million

Year Founded:

1997

Pricing:

M

Fulltime Employees:

10 - 50

Primary Services:
Active Clients:

175

Secondary Services:

Web Strategy , WordPress Development , Branding Agency

Client Retention Rate:

95%
About - Reinvent Business
James A. Matzdorff, President
220 Newport Center Drive, #11-144 | Newport Beach, California, 92660

Reinvent Business is a leading Digital Marketing, Brand Promotion and Investor Awareness Company.

We have 20 years of experience and success working with public companies to significantly increase their online brand visibility, market awareness and investors awareness. Working with public companies, we promote them to a broad audience of investors we have worked with for many years.
Reinvent Business Reviews
Featured Review
Helpful (0)
Frederick Orwell
1 contributions

0 helpful votes
Positive Review
October 18, 2017
Reviewed on Oct 18, 2017
Overall Feedback:
Reinvent Business created a very effective investor awareness marketing campaign which increased our global market awareness and brand recognition, which brought high numbers of investors. We are a public biotechnology company. I personally worked with James, their CEO, and he is very experienced and professional. Reinvent Business promoted our company for the past 12 months.
Reinvent Business Competitors and Alternatives
Request a quote from
Reinvent Business
Email Us
Our team would love to communicate with you and generally responds within 24 hours.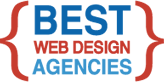 Get In Touch
9045 Strada Stell Court
Suite 103
Phone: 800-874-2458
Contact Us