Last Updated March 1, 2023
About - SociallyInfused Media
Vincent Bucciachio, SociallyInfused Media Ltd.
1450 Headon Road | Burlington, Ontario, L7M 4A3

Headquartered in Hamilton, Ontario, we're simply a group of fresh minds that make up a vibrant squad of guerrilla digital marketers and graphic designers who rely on our resolve, creativity, and enthusiasm than big marketing terms and budgets.


We dont buy-in to the latest unproven trends or too strict, inflexible project models. Were methodical and technical but understand that the imagination has much more valueand most of all, we are not computers (we just know how to use them) and our clientele are also human beings.
SociallyInfused Media Reviews
Featured Review
Helpful (0)
Mathew Heard
1 contributions

0 helpful votes
Positive Review
January 11, 2020
Reviewed on Jan 11, 2020
Overall Feedback:
I contacted vincent at Sociallyinfused media regarding getting a logo designed for my painting and decorating company . After just a few emails with my idea i now have a completed logo for a unbeatable price. Im also on the other side of the world and its a weekend.😎 Really i dont think you would get this type of customer service anywhere else. Vincent made everything quick and super easy . 5 stars.MatSUNSET House Painters
SociallyInfused Media Competitors and Alternatives
Request a quote from
SociallyInfused Media
Email Us
Our team would love to communicate with you and generally responds within 24 hours.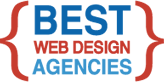 Get In Touch
9045 Strada Stell Court
Suite 103
Phone: 800-874-2458
Contact Us