August 27, 2019
Connected Health Summit: Engaging Consumers 2019
-
San Diego, United States
Connected Health Summit: Engaging Consumers spotlights health technologies as part of the Internet of Things (IoT) phenomenon and the transformational impact of these connected solutions on the U.S. healthcare system. This focus provides strategic insights into consumer engagement, care accountability, service innovations, and platform design to determine successful approaches in the deployment of connected healthcare products and services.
November 13, 2019
CONNECTIONS™ Europe 2019
-
Netherlands
CONNECTIONS™ Europe is part of the CONNECTIONS™ Conference Series, hosted by international market research firm Parks Associates. These interactive events host 200 executives in an intimate setting to learn, network, and address key issues relevant to digital products and services for consumers. CONNECTIONS™ Europe features high-level discussions and analysis on best practices for growing revenues now and in the future. Topics include: Consumer adoption and preferences for smart home and...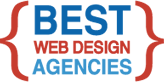 Get In Touch
9045 Strada Stell Court
Suite 103
Phone: 800-874-2458
Contact Us