Last Updated August 1, 2022
Major Clients:

AVL North America, AnnArbor.com, Brine, Downtown Howell DDA, Moved by Grace

Revenue:

$250,000 - $1 million

Year Founded:

2005

Pricing:

H

Fulltime Employees:

30

Primary Services:
Active Clients:

250

Secondary Services:

E-Commerce Design , UI Design , WordPress Development , Web Development , Mobile Website Development

Client Retention Rate:

89%
Major Clients:

AVL North America, AnnArbor.com, Brine, Downtown Howell DDA, Moved by Grace

Year Founded:

2005

Fulltime Employees:

30

Active Clients:

250

Client Retention Rate:

89%

Revenue:

$250,000 - $1 million

Pricing:

H

Primary Services:

Web Strategy, Branding Agency, Web Design, Web Strategy, Branding Agency, Web Design

Secondary Services:

E-Commerce Design , UI Design , WordPress Development , Web Development , Mobile Website Development

Social:
About - 3.7 DESIGNS
Ross Johnson, CEO
116 E. Washington | Ann Arbor, Michigan, 48104

Ross Johnson founded 3.7 DESIGNS in 2005 while providing IT support for local Ann Arbor companies.

While IT was paying the bills Johnson got tired of the daily my computer no work, please fix! ok-thx-bye phone calls. Having designed and built websites as part of his IT services for nine years, it was a natural pivot (+10 points for using start-up buzzword.)


3.7 DESIGNS Reviews
Featured Review
Helpful (0)
Pizza House
1 contributions

0 helpful votes
Positive Review
October 18, 2019
Reviewed on Oct 18, 2019
Overall Feedback:
The 3.7 team was great to work with and helped us create the best experience for our customers. They brought their design expertise to everything from art directing photo shoots, creating print ads, our online ordering, to developing a new website. We'd definitely recommend working with them!
3.7 DESIGNS Competitors and Alternatives
Request a quote from
3.7 DESIGNS
Email Us
Our team would love to communicate with you and generally responds within 24 hours.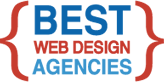 Get In Touch
9045 Strada Stell Court
Suite 103
Phone: 800-874-2458
Contact Us